Yellow Set
Tuesday, June 16, 1998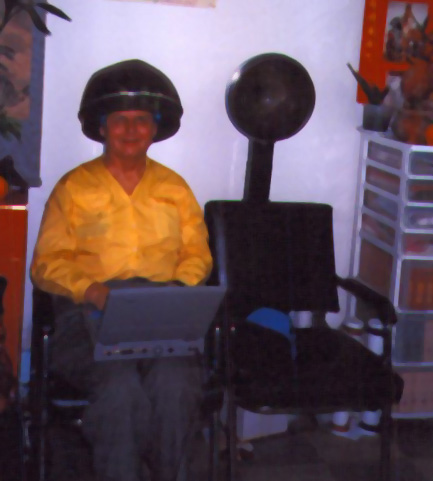 I arrived at my usual salon late in the day at 5:25 p.m. Fortunately Wendy, my stylist, was not busy. She and another woman, whose son's hair was being cut by the male barber, were seated at the dryers chatting.
After I removed my jacket and sweater, and placed my computer bag beside the dryers, I went to the shampoo bowl. There I was draped, and Wendy proceeded to shampoo my hair. Then she gave me the usual set, using yellow and orange rollers in front on top, and the smaller blue rollers elsewhere. I was seated under the dryer at 5:45 p.m., after retrieving my computer and power adapter from their case and plugging them in to the manicure outlet on the dryer.
The other woman had left the salon, and returned with her younger son. She and Wendy resumed their conversation seated on the chairs in the waiting area. I brought up offline the pictures from the Green Set which included the pictures of her. She laughed. The neighborhood man who had taken the pictures of her and me during the combout also wandered in, and I showed them to him as well. I confirmed to him that they were indeed available for anyone to view on the Internet, and he explained this to Wendy.
I then began typing this entry. The barber finished the young man's haircut, and the family left. Wendy drew the security gate in front of the shop, and she and the neighbor man resumed chatting.
The dryer stopped at 6:24 p.m. I asked Wendy to take a picture of me seated there, which she did. Then I went to the styling chair where, as usual, she removed the rollers, used a wide-toothed rake to loosen the set, and styled it using a styling tool, doing just a little backcombing in front. She then locked in the style using hair spray, and used a blowdryer briefly to dry that.
In the meantime, the barber finished cleaning up, and styled his own hair using a blow dryer.
I left the salon at 6:40 p.m., feeling much better with my trademark curly style.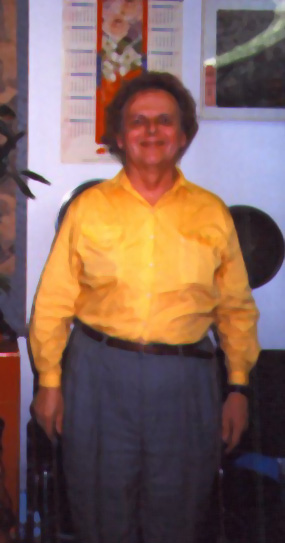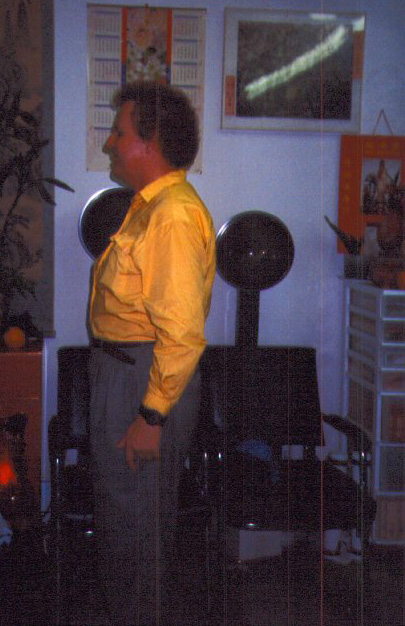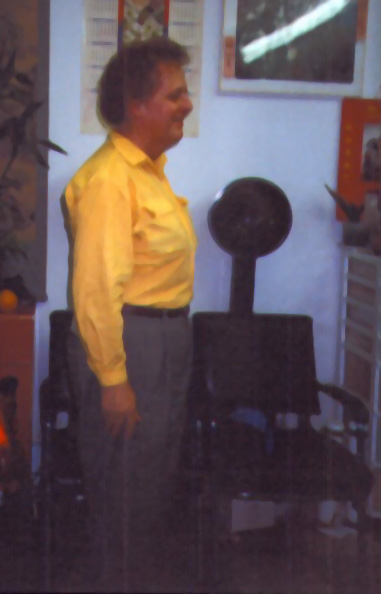 This page last updaged: June 23, 1998
---